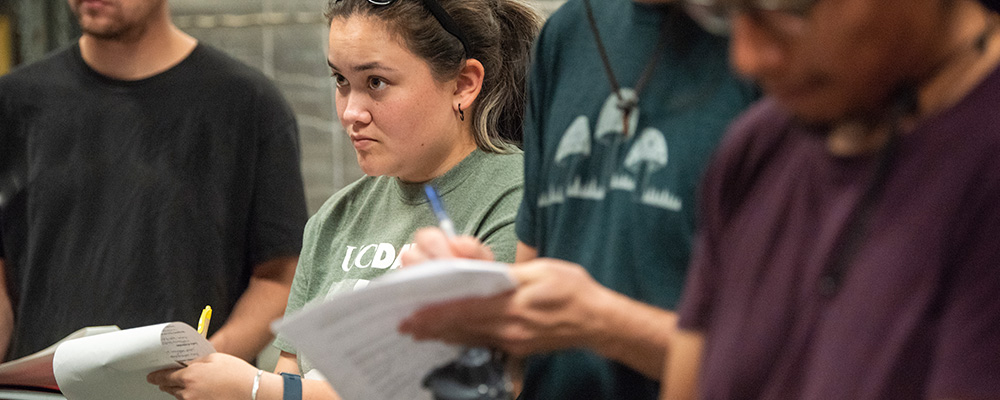 Help solve the nation's toughest energy challenges.
Work on a team to develop a solution for a real world energy problem facing the Department of Defense.
Course Advisors
Ben Finkelor
Executive Director, Energy and Efficiency Institute
Earl Raehsler
Coordinator, Veterans Success Center
What is Hacking for Defense?
Hacking for Defense, or H4D, allows students to work with each other and various professionals to learn how the Department of Defense and Intelligence Community approach issues of national security. This course is focused on developing quick innovations for complex problems to meet urgent user needs. This program is designed for upper division undergraduate and graduate students.
Class Goals/What You Will Do
This class combines Lean Startup Theory with a lot of hands-on practice. You'll discuss problems and solutions with military officers, government stakeholders, and end users while managing the business issues arising in your startup. In considering real world use of your product, you'll gain experience with evidence-based entrepreneurship to develop a startup able to meet the needs of consumers. You will consistently innovate your product based on the customer feedback you receive in your discussions, and present those results in class.
Class Goals/What You Will Learn
The class will be structured around the Lean Launchpad Methodology. Instead of producing specific technological solutions, the class will focus on understanding designated issues and then evaluating the host of potential technological solutions available. Students will learn to:
Solve extremely complex real-world problems
Rapidly iterate technology solutions while searching for product-market fit
Understand all the stakeholders, deployment issues, costs, resources, and ultimate mission value
Deliver minimum viable products that match customer needs in an extremely short time
Produce a repeatable model that can be used to launch other potential technology solutions
What problem will I solve?
We are currently curating the energy problems students will have the option to work on. Stay tuned as this list develops.
Decentralized Electrical Distribution using Naval Battery Technologies - Electricity is essential for men and women in uniform to do their job. Distributed energy storage will guarantee the operation of electrical grid since it would be difficult/unlikely for them to all be destroyed in an attack on a base. In the event of the primary base generator and some number of distributed units being destroyed, the remaining storage units switch to grid forming mode and provide distributed power for the base.