The India Initiative is an early stage initiative to develop an engagement platform that enhances UC Davis' collaboration with energy related activities in India. India will be a key player in shaping the world energy agenda due to its rapid economic development, urbanization, and increased access to services, in combination with its sheer size, opportunity, and human capital. While a number of small research collaborations are currently in place with entities in India, UC Davis, through the India Initiative, now has an opportunity to develop a focused and impact-driven engagement with India to advance solutions to global energy challenges.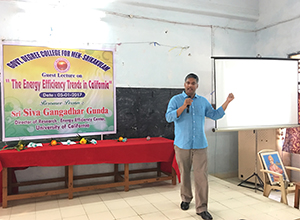 Established a Strong Foundation
In 2016, EEC helped begin the process of launching a non-profit in India (referred hereafter as the "sister" center) to serve as a gateway platform for engagement in India. The EEC, along with the board of the sister center, are currently working with the Government of Andhra Pradesh, a south Indian State, to receive land allocation and funding to establish the sister center. To date, the sister center has been formally registered and is currently working on establishing a brick and mortar (physical) presence. The EEC is actively working to establish a governing and organizational structure for the sister center to best engage with a diversity of partners in the U.S. and globally. The sister center is in the process of establishing MOUs with a number of local colleges, universities, think tanks, and industry partners.
---
"Just three countries–India, China, and Nigeria–are expected to account for 37% of the world's urban population growth between 2014 and 2050, with India projected to add the most urban dwellers. Rapid population growth and urbanization will have a dramatic effect on the increased demand for jobs, housing, energy, clean water, food, transportation infrastructure, and social services. It will also be a significant factor in addressing climate change."
—United Nations World Urbanization Prospects
---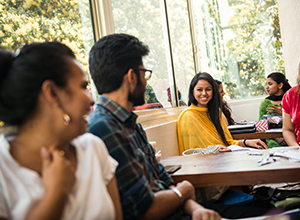 Hosted a 2017 Summer Energy Academy
The sister center in collaboration with the Leadership Foundation, a local non-profit focused on developing future leaders in India, and institutional support from the EEI hosted a summer academy for underprivileged local college students that lack the opportunity for experiential, real-world training in the field of sustainability. The two-week program featured lectures from local educators and industry professionals, as well as students and staff from UC Davis and UC Irvine. The students attending the summer academy received in class training and had an opportunity to apply their skills to specific issues in the local community.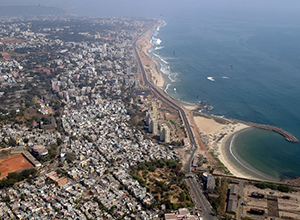 Hosted a Sustainability Strategy Workshop
The sister center hosted a three-day workshop in the city of Visakhapatnam (Vizag), a rapidly developing and upcoming local economy in India. The workshop was facilitated by Dr. Mojahan Sami of UC Irvine and was attended by 25-30 Indian non-profits, representing a diversity of geographic locations and focal areas. These non-profits are developing and implementing solutions to address sustainability and challenges related to the food-water-energy nexus in India. The goal of this event was to develop a needs and opportunities assessment for India Initiatives to better strategize future efforts of the EEI.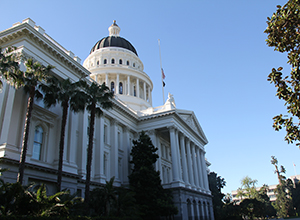 Organized a California State Leadership Visit
The EEI worked with the California Energy Commission to organize a visit with California State leadership to further the Subnational Global Climate Leadership Memorandum of Understanding (Under2MOU). The EEI, with support from the sister center and the Government of Andra Pradesh in South India, hopes to advance subnational leadership in India related to the Under2MOU.
---
"The India Initiative is an early stage initiative to develop an engagement platform that enhances UC Davis' collaboration with energy related activities in India."
---