Over the last 5 years, the EEI and its many partners—Investor-owned utilities, the Sacramento Municipal Utility District, the Los Angeles Department of Water and Power, UC Davis Facilities, the California Conservation Corps, the Office of Naval Research, and the California Community Colleges—have worked on developing solutions to transform the small and medium commercial building stock to achieve zero-net-readiness. Some of the key efforts to date include:
Development of cost-effective, whole building, integrated, deep energy efficiency retrofit packages for Multi-Tenant Light Commercial Buildings.
Assistance in community scale zero net energy planning, including the UC Davis West Village development.
Development of cost effective, scalable models for low-cost energy assessments
Development of a new entry-level workforce (including college and high school students) for cost-effective data collection by stratifying the data collection process.
Development of IT tools (such as tablet-based audit tools, automated assessment report generation, etc.) that enable an entry-level workforce to gather vital information with a relatively small amount of training.
Development of tools for end-user feedback and control.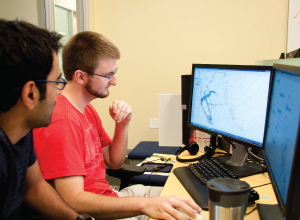 Started Development of a Robust Software Platform
Based on market research results, the needs of our key partners in these market transformation efforts, and policy goals adopted by the University of California, we identified a strong need for a "free," easy to use, energy and resource assessment and management software platform that serves the needs of decision makers as well as end users. In 2016, the EEI and the UC Davis Energy Conservation Office (ECO), with financial support from Office of Naval Research (ONR), kicked off a new initiative to develop a robust software platform to address the needs of the UC Davis campus. The platform architecture will serve as a backbone to facilitate all key elements of the decision-making process for users that manage the energy, and affiliated maintenance and operations of energy equipment and systems, of small and medium sized buildings by integrating existing tools and developing new capabilities. The cloud-based solution allows users to asses and manage energy efficiency retrofit projects, distributed generation assets, as well as demand response needs. Once the platform is developed for UC Davis, it could be applied to other institutions. In 2016 the project team:
Developed Key Partnerships and Commitments—The project team developed key partnerships and commitments from a diverse set of advisors representing the building energy industry to support platform development.
Developed a Preliminary Scope—Based on needs and advice from industry partners, the project team developed a preliminary scope for the platform. The software platform will be comprised of five key modules; (1) portfolio analysis, (2) assessment and recommendations (3) project implementation support (4) evaluation, measurement and verification (EM&V), and (5) fault detection and diagnostics (FDD). The platform aims to develop an integrated end-to-end solution for energy asset assessment and management. To achieve that end, each of the five modules of the platform allow for participating partners and existing free products to interface the platform via Application Programming Interfaces.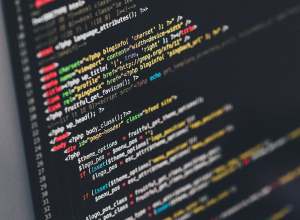 Continue Development of a Robust Software Platform
The project team will:
Define the overall platform requirements.
Develop an architecture schema.
Refine/complete and integrate the Portfolio Analysis and Site level assessment module into the platform.
---
"There is a strong need for a "free," easy to use, energy and resource assessment and management software platform that serves the needs of decision makers as well as end users."
---