UC Davis was selected as one of six universities to receive multi-million dollar funding from the U.S. Office of Naval Research (ONR) to conduct energy research and train military personnel as part of the Navy Enterprise Partnership Teaming with Universities for National Excellence (NEPTUNE) pilot program. NEPTUNE aims to help the Navy and Marine Corps discover ways to improve energy conservation, generate renewable energy, and implement energy-efficient technologies, while giving active duty military, military students, and veterans the chance to immerse themselves in university-level research.
As part of the NEPTUNE program, the UC Davis Energy and Efficiency Institute (EEI) and its affiliated research centers are undertaking 4 research projects. Each project will help the Navy reach its energy goals and will employ and train undergraduate and graduate level students that are prospective, current, and former military personnel.
---
"Through its NEPTUNE funding, the EEI, WCEC, CLTC, CWEE, and PH&EV Center are conducting research projects that can help the military achieve its goal of reduced energy use, and have hired a number of student veterans to assist in this work."
---
Rob Bohn
Graduate Student
Graduate School of Management
Neptune Project #4
Brian Gutierrez
Undergraduate Student
Mechanical Engineering
Neptune Project #2
Adam Strong
Undergraduate Student
Physics
Neptune Project #3
Alex Tang
Undergraduate Student
Statistics
Neptune Project #1
Yepu Xie
Undergraduate Student
Computer Science & Engineering
NEPTUNE Project #4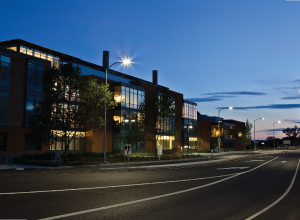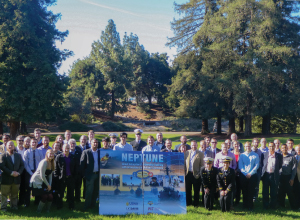 Hosted NEPTUNE Program Review
In November 2016, the Energy and Efficiency Institute hosted faculty and students from the five other universities receiving NEPTUNE funding – Purdue University, Arizona State University, the Massachusetts Institute of Technology, the US Naval Academy, and the Naval Postgraduate School – along with representatives from the Office of Naval Research for a semi-annual Program Review. Researchers and students showcased the progress of their work, met potential collaborators from the other institutions, and discussed issues of concern regarding the transition from military personnel to student and potential career pathways moving forward. As a part of this Program Review, the EEI invited Mary King, VP of Human Resources for Pacific Gas & Electric, and an Army Veteran, to speak to the group and other guests on the opportunities for veterans in the utility sector and the energy field more broadly.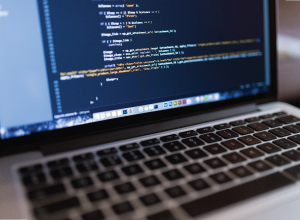 Advanced Energy Audit Tools
The EEI NEPTUNE project is focused on developing software tools to support low-cost building energy audits, automated data cleaning and analysis, and automated report generation to communicate the opportunities for energy and cost savings available in existing buildings. Researchers and students refined tablet-based forms with real time data validation that guide energy audits and enable lower skilled workers to perform fast and accurate audits supported with automatically tagged and sorted photos of equipment for data validation. The team also developed analysis logic to enable data collection and analysis at different levels of detail to match different types of savings opportunities from brief surveys to more in depth audits. They gathered cost and performance data for different types of equipment to support cost and savings estimates and collaborated with the UC Davis facilities Energy Conservation Office on data visualization and portfolio decision support.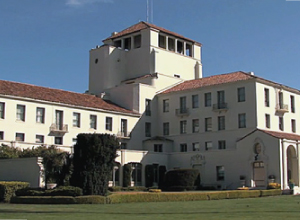 Spoke at Key Energy Seminar
In an effort to increase opportunities for collaboration between NEPTUNE schools, the Naval Postgraduate School in Monterey invited researchers working on each of the above projects, in addition to EEC Executive Director Ben Finkelor, to speak to students enrolled in the school's Energy Seminar. The objective of the seminars is to introduce students to energy policy, conservation, and technology advances that impact the country's energy supply and demand. In addition to providing a platform for UC Davis faculty and researchers to present their work, these seminar engagements allowed presenters to meet with NPS students and faculty with similar research interests, facilitating student recruitment for UC Davis research projects and partnerships with faculty.
---
"The Energy and Efficiency Institute is working to build collaboration both internally and externally to strengthen education and career services for veterans and to promote careers in the energy field."
---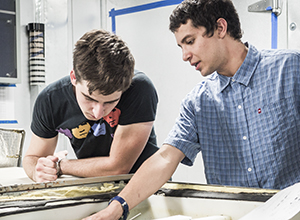 Continue to Advance Key Research Projects
The EEI and its affiliated research centers will continue to advance research as part of its four NEPTUNE projects. These projects will help the Navy reach its energy goals and will employ and train undergraduate and graduate level students that are prospective, current, and former military personnel.