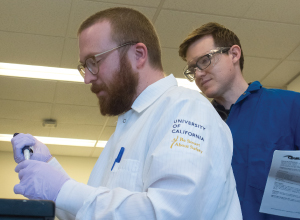 Empower researchers to accelerate innovation.
Provide critical services that support collaboration, integration, and demonstration.
Provide opportunities (resources, space, technical services, etc.) to incubate new ideas, to conduct applied research, and to generate effective outreach collateral (publications, briefings, webinars, conference presentations, etc.)
Coordinate and support integrated research opportunities.
Facilitate and advance demonstrative research, including assisting with the deployment of a carbon neutral campus by 2025.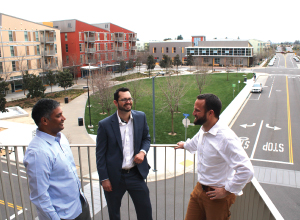 Generate impact through partnerships.
Solve evolving, critical energy-related problems with speed and scale through collaboration with private- and public-sector stakeholders.
Identify challenges we would be uniquely qualified to address.
Assemble appropriate teams of internal and external partners to solve identified problems.
Facilitate development of skills and partnerships that enable us to be agile and adapt to an evolving energy landscape.
Develop programs in strategically important international markets, including China, Mexico, Europe, India and Africa.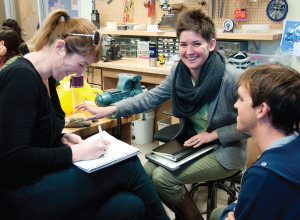 Spark action through education.
Invest in human capital by creating dynamic learning opportunities on campus and beyond.
Support the newly developed Energy Graduate Group.
Support undergraduate and continuing education/professional development opportunities.
Provide scholarships to attract and retain the best students.
Foster relationships with other universities around the globe and host world-renowned scholars and visitors through a fellowship program.
Provide experiential, project-based modes of instruction and exploration, including participating in the achievement of a carbon neutral campus by 2025.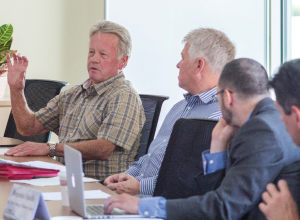 Extend the Institute's reach globally.
Inspire engagement through effective communication with diverse audiences.
Develop a comprehensive and flexible set of marketing and communication tools that convey our value and impact.
Carry out a robust, coordinated marketing strategy to advance the collective mission of the Institute and its partners.
Empower decision-makers in the private- and public-sector to make evidence-based market and policy decisions to serve California, the nation, and the world.