Our laboratories are as varied, agile and specialized as the problems they are used to solve. These include full-scale laboratories for research and development, benchmarking, prototyping, and product testing on a wide array of technologies including lighting and controls, HVAC, water systems, and advanced research in heat-exchanger design. 
To further realize the work done within our main laboratories, we have a 1,900 square foot home designed as a real-world test bed of new and emerging technologies.
CLTC Lighting Labs
The California Lighting Technology Center (CLTC) includes full-scale laboratories for research and development, prototyping, and product testing. Many of CLTC's affiliates and partners conduct early testing at CLTC, prior to testing at a Nationally Recognized Testing Laboratory. This allows them to bring better solutions to market faster. Many of the patented sensors, controls, algorithms, luminaires, and lighting system technologies that originated in CLTC's labs are now transforming lighting energy use in California, across the U.S., and beyond. CLTC also conducts independent product testing and market research, providing accurate data on the state of the lighting market to regulators and end-users.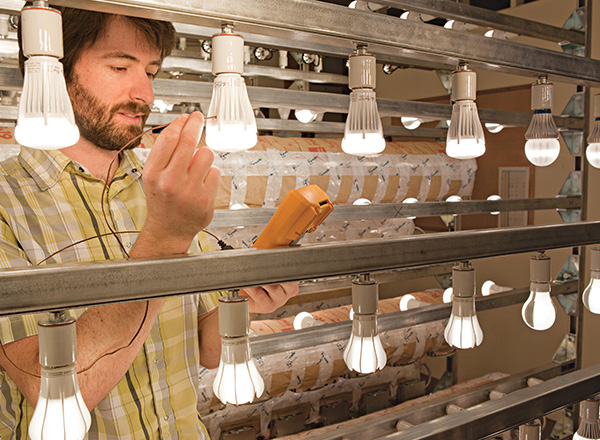 HVAC Labs
The Western Cooling Efficiency Center's (WCEC) environmental control chamber is specifically designed to test unitary air conditioners in Davis, California. The primary focus of the laboratory consists of controlling two conditioned chambers, one that is 10.5 feet wide, 15 feet long, and 8 feet tall; and a second that is 7 feet wide, 10 feet long, and 8 feet tall. The larger chamber is designed to produce outdoor air conditions and the smaller chamber is designed to produce indoor air conditions.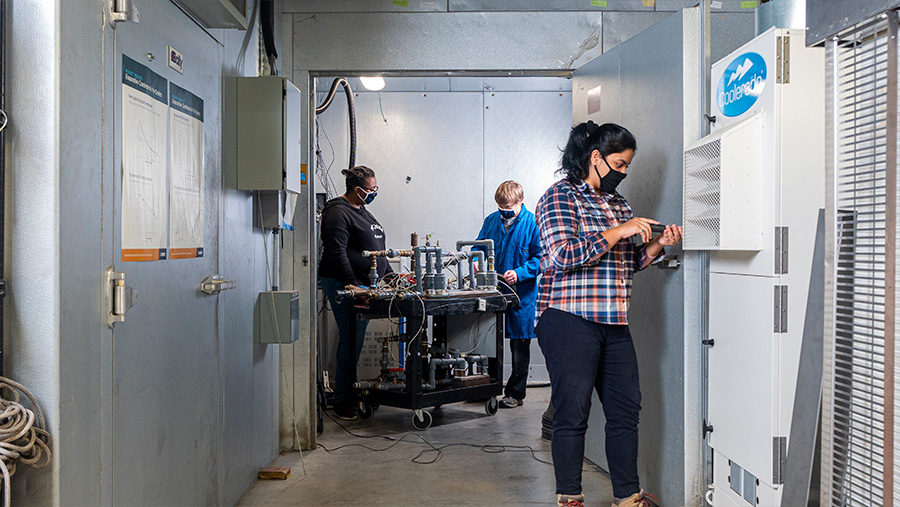 High Temperature Heat Exchange Lab
The Solar Thermal and Energy Enhancement Laboratory (STEEL) was developed to further research in advanced heat exchangers for a variety of applications such as solar power generation, thermal desalination, waste heat utilization, and solar fuels.
The STEEL facility is equipped with a 7-m parabolic solar dish that is capable of concentrating sunlight by nearly 1000 times at the focal area. The facility is also home to a high pressure (200 bar), high temperature (up to 700 C) supercritical carbon dioxide (sCO2) flow loop. The combination of the parabolic dish and the sCO2 loop give the UC Davis STEEL lab a unique set of capabilities in the area of high temperature and high pressure heat transfer research, along with heat exchanger technology development.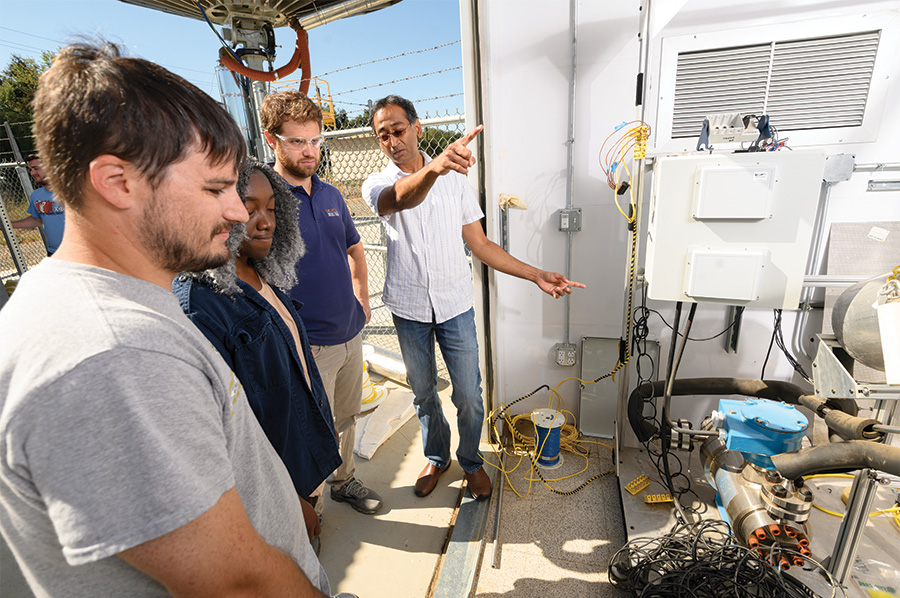 The Smart Home
The EEI Smart Home is a research platform designed to be easily reconfigured to test your new energy efficient technologies including HVAC, EVs, energy storage, lighting, controls, and other appliances.
General Specifications
Construction: slab foundation, wood framing
Floor Area: 1,944 sq. ft.
Annex Floor Area: 190 sq. ft
Bedrooms: 3
Bathrooms: 2.5
Walls: 9.25" double-stud walls with cellulose insulation
Windows: Triple-pane
PV: 9.5kW
Garage: 2-car, HEMS Ready