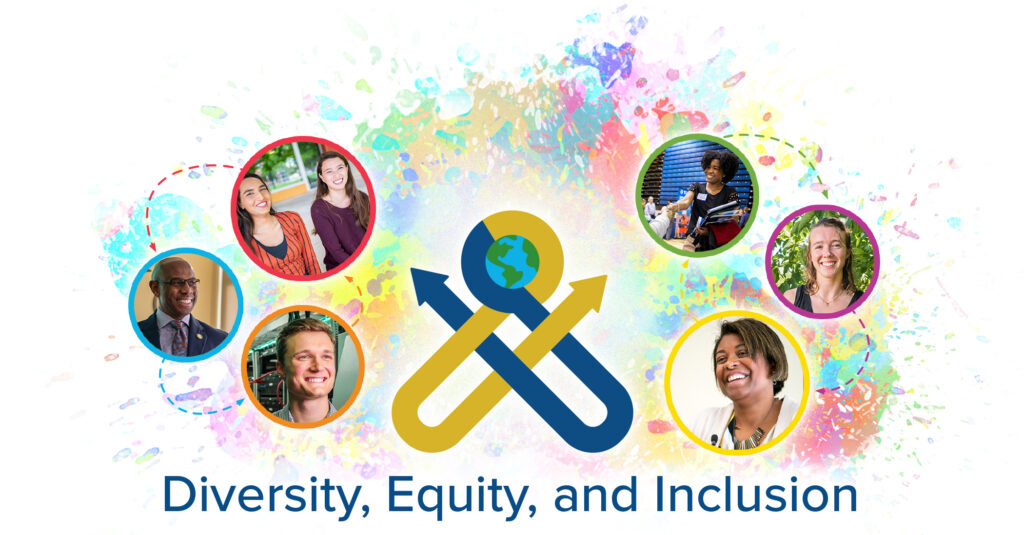 The UC Davis Energy and Efficiency Institute (EEI) is committed to addressing systemic racism and injustice in both our internal operations and external interactions while we work toward achieving our mission to accelerate the development of energy solutions. While decarbonizing the energy sector in response to climate change, it is essential to address equity and injustice issues as we transition the existing energy system and economy to a more sustainable one.
In fall 2020, EEI established a Diversity, Equity, and Inclusion (DEI) Committee consisting of faculty, staff, and student representatives to ensure we improve our operations and the impact of our research, education, and engagement programs. Fully embracing DEI will lead to better outcomes for the Institute, our community, and the clean energy transition.
The DEI Committee is working to ensure diversity, equity, and inclusion are central to all our programs, day-to day-operations, and workplace culture, including speaker recruitment; student, staff, and faculty recruitment, retention, and advancement; foundation and donor support; research programs; and communications and events.
Current DEI Committee Membership
Faculty members
Staff members
Student members
Ombudsperson
Contact Us
The committee is here to serve. We encourage you to reach out to any of the members above with ideas, questions, comments, or concerns.