The monthly UC Davis Energy newsletter covers the university's energy-related research, education and events. You can read current and past newsletters below or subscribe to have it sent to your inbox.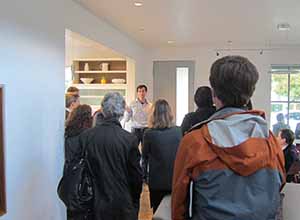 Global Smart City Practitioners Converge and Tour
Smart city leaders from across the globe participated in the 12th Annual Meeting of the Minds Summit in Sacramento this week. UC Davis hosted one of the featured workshop tours, showing participants how UC Davis is implementing a campus-wide approach to carbon neutrality through its pioneering research, strategies and technologies, including using the campus as a living laboratory.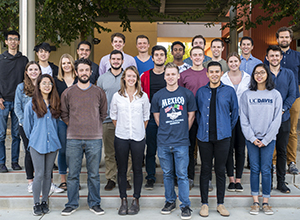 New Program Fast Tracking Intern and Career Opportunities
The Institute is providing professional development opportunities, internship placement, career counseling, and exposure to critical energy issues to 30 students this academic year as part of its new Emerging Energy Professionals Program. Students include undergraduate and graduate students from across UC Davis interested in energy. [More]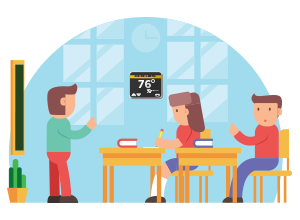 Research Shows the Importance of Adequate Classroom Ventilation
The Cooling Center shared research results on classroom ventilation with education professionals attending the California School Boards Association Annual Education Conference in San Francisco this week. See their poster and watch a webinar on the topic. [More]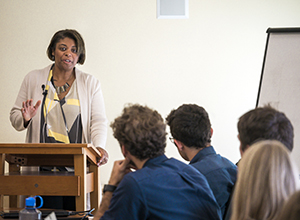 Influential Energy Leaders Participate in Fall Seminar Series
We have been honored to host a number of energy leaders on campus this fall to speak to our Energy Graduate Group and broader UC Davis community. Speakers to date have included former President of Southern California Edison Bob Foster, Senator Nancy Skinner, Associate Professor Steve Davis, and CPUC Commissioner Carla Peterman. Click here to see our upcoming and past speakers.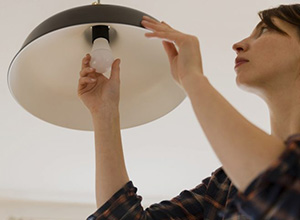 California's Million LED Challenge Garners Attention
The University of California's Million LED Challenge, launched in July 2018, provides high-quality LED lights to students, staff, faculty, alumni and retirees with informed product selection, great price, and ease of purchase. Read this article in LD+A Magazine about the Challenge, California's regulatory leadership in this area, and other similar efforts in the California market at large.