The monthly UC Davis Energy newsletter covers the university's energy-related research, education and events. You can read current and past newsletters below or subscribe to have it sent to your inbox.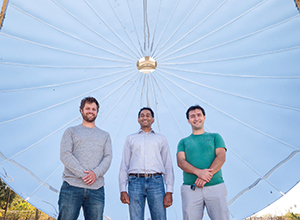 $2.2 Million Award to Advance Solar Technologies
UC Davis was selected to receive a $2.2 million dollar award from the U.S. DOE to advance solar technologies. Researchers will advance solar thermal power generation by developing innovative additively-manufactured heat exchangers. The lead PI of the project, Professor Vinod Narayanan, is a faculty member in the Department of Mechanical and Aerospace Engineering and Associate Director of the Western Cooling Efficiency Center. [More]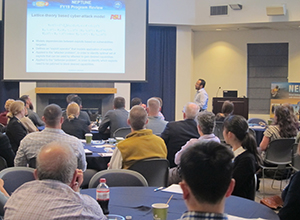 Office of Naval Research and Top Universities Convene at UC Davis
Over eighty people from seven universities gathered at UC Davis on October 29-31 for the Naval Enterprise Partnership Teaming with Universities for National Excellence (NEPTUNE) program review. Student veterans and researchers presented updates on their projects and engaged with key faculty, university leadership, and government and industry leaders. [More]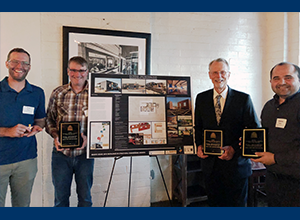 Solar Decathlon Team Received Statewide Structural Engineering Award
Building on their June award from the Structural Engineers Association of Central California, the UC Davis Solar Decathlon team received a Merit Award at the state level from the Structural Engineers Association of California. These awards represent the "Best of the Best," serving as models of excellence in structural engineering. [More]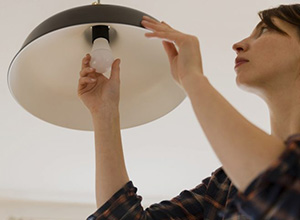 Make the Switch to Energy Efficiency
In honor of Energy Efficiency Day (October 5), we released this blog. Make every day EE day by taking action. One great new program you may be able to take advantage of is the Million LED Challenge. Mark your calendars for the next EE Day on Wednesday, October 2, 2019.