Industrial Decarbonization Solutions Hub

Industry accounts for about one-third of the total energy consumption in the United States, more than any other sector of the economy.
By enhancing energy efficiency and implementing effective demand management strategies, the industry can significantly reduce energy costs, cut carbon emissions, and simultaneously enhance the reliability and sustainability of production processes.
The UC Davis Industrial Decarbonization Solutions Hub (IDSH) collaborates with both public and private sector partners to drive the development of innovative technologies and solutions. These advancements are geared towards enabling the industry to improve its economic competitiveness while minimizing its environmental footprint. Our collaborative efforts involve comprehensive research, identification, development, and demonstration of opportunities that enhance efficiency in various industrial operations, with a primary focus on key energy-intensive areas such as heating, cooling, and the treatment of liquids and gases.
We harness the research capabilities and expertise available at the university, particularly in areas like HVAC and building systems, water-energy engineering, food and beverage processing (especially within wineries, breweries, dairies, and specialty products), data analytics, chemistry, and a wide array of engineering disciplines. By synergizing these resources and knowledge, we aim to drive impactful change in industrial practices, promoting sustainability and economic growth.
Upcoming Event: Industrial Decarbonization Symposium - April 2024
Join us for the second biennial Industrial Decarbonization Symposium at UC Davis, where we bring together public and private sector stakeholders to explore the vast potential for decarbonizing California's industrial sector.
Our objective is to cultivate collaboration and identify partnership opportunities among industry leaders, utilities, regulators, and researchers. Working together, we can drive adoption of solutions that lower costs, reduce emissions, bolster resiliency, and optimize load flexibility.
California, a global leader in energy efficiency, is spearheading sustainable innovation. The solutions and strategies we develop will have far-reaching implications nationally and internationally.
Join us in charting a course towards a more competitive and sustainable industrial landscape.
For more information, please contact warnold@ucdavis.edu

On April 25, 2022, UC Davis host a groundbreaking event – the inaugural Industrial Decarbonization Symposium. Gathering a diverse assembly of more than 150 leaders from both the public and private sectors, the symposium delved into crucial discussions regarding the immediate and near-term prospects for decarbonizing California's industrial landscape. Participants engaged in dialogues exploring collaborative approaches for industry, utilities, regulators, and researchers to join forces, driving the development of cost-effective solutions.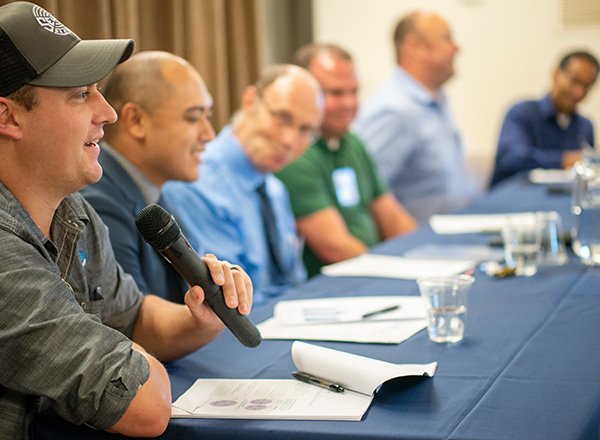 UC Davis hosted a one-day symposium on Industrial Energy Efficiency, which convened more than 60 people, including participants from UC Davis and University of Houston, representatives from regulatory agencies, utilities, the environmental community, and relevant industry sectors. Read the Key TakeAways.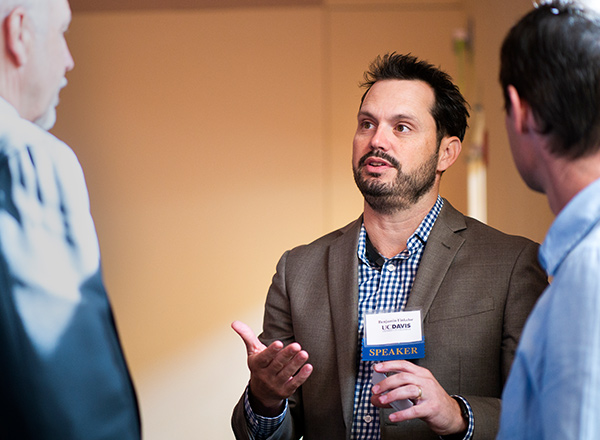 UC Davis and UC Merced hosted a one-day symposium on to identify solar thermal driven solutions for medium and high temperature applications. The event brought together representatives from R&D agencies, research institutions, and industry. Read a Summary of the Symposium and Key TakeAways.