The Plug-in Hybrid & Electric Vehicle (PH&EV) Research Center collaborates closely with California utilities, the Electric Power Research Institute, automakers, and other research institutions on research aimed at developing a sustainable market for plug-in vehicles.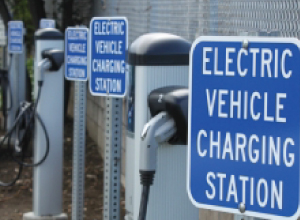 Conducted Research to Investigate Whether Commuters can Combat the Duck Curve with Plug-in Electric Vehicles
PH&EV Center researchers built a rule-based model and conducted scenario analysis to evaluate the potential benefits of workplace charging for vehicle-grid integration (VGI) in a solar-heavy generation future. The scenario analysis simulates temporal distribution of charging demand under different workplace charging strategies for plug-in electric vehicles (PEVs). Researchers found that if all commuters in California drove a plug-in hybrid vehicle with 40 miles all electric range, 85% of projected additional energy produced by solar generation could be used to cleanly power travel. Similarly, if all commuters drove a battery electric vehicle (BEV) with 100 miles range, 96% of the additional energy could be used. Results were published by the 2016 Transportation Research Board.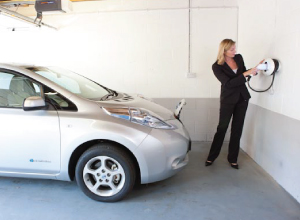 Advanced Plug-in Electric Vehicle Travel and Charging Behavior Research
Researchers continued work on this on-going project to study real-world PEV use in the context of total household travel behavior through the use of surveys, data loggers, and interviews. There are currently 6 models being monitored, the Plug-in Prius, Ford C-max Energi and Fusion Energi, Chevrolet Volt, Nissan Leaf, BMW i3 REx, and Tesla Model S. Monitors are placed in participants' Plug-in vehicles for a year, along with their gasoline vehicles. This enables comparisons within the household and across models. A unique feature of this research is the ability to gather infrequent long distance trips which have a bearing on purchase behavior and infrastructure need. In examining the data, researchers found that on average households are similar in their long-distance travel, but all travel is shifted to the gasoline vehicles in Leaf households. The Leaf is a battery only vehicle, whereas the others are PHEVs with a backup engine.
---
"A unique feature of the Center's research is the ability to gather infrequent long distance trips which have a bearing on purchase behavior and infrastructure need."
---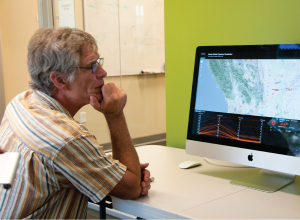 Developed an EV Infrastructure Toolbox
Researchers developed a Geographical Information Systems (GIS) based toolbox that uses PEV market and use data to estimate public charging infrastructure needs under a variety of circumstances. Importantly, the toolbox allows users to personalize the assumptions and analysis for their region. The tool was developed with funding from the California Energy Commission, aimed at Municipal Planning Organizations and others as the users, and has continued to undergo continued updates.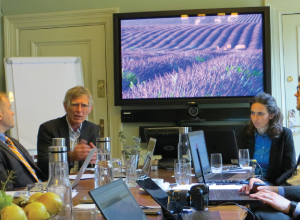 Kicked Off a Project to Understand PEV Markets around the World
The PH&EV Research Center kicked off a project, funded by ClimateWorks, to work collaboratively with international researchers to understand PEV markets around the world. In 2016, the Center held three workshops with our collaborators to focus on understanding the impacts of policy and regulations, financial and non-financial incentives, electricity and infrastructure, an consumer awareness on the market growth. Collaborators are all researchers with insightful data sets interested in working together to create policy briefs on each of these topics. The final briefs and an in-depth research report will be completed in 2017.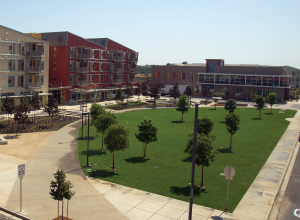 Conducted Projects to Create Community and Promote Green Behavior in West Village and UC Davis
Housed at the PH&EV Center, the Consumer Energy Interfaces Lab (cEnergi) is wrapping up projects that are geared toward creating community and promoting green behavior in West Village and UC Davis. Specifically, the team is finishing an energy dashboard for West Village research centers; a hardware/software system, the likes of which would cost tens of thousands of dollars if purchased from a commercial vendor. cEnergi is also completing a new online flight search tool that highlights carbon emissions information, nudging air travelers toward greener flights. The team plans to pitch this tool to various departments on campus to help raise awareness of travel behavior in the context of campus carbon neutrality goals.
---
"cEnergi is wrapping up an energy dashboard for West Village research centers; a hardware/software system, the likes of which would cost tens of thousands of dollars if purchased from a commercial vendor."
---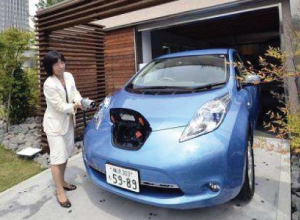 Advance Plug-In Electric Vehicle Travel and Charging Behavior
The Center is studying real-world travel and charging behavior through on-board vehicle data collection of PEV owning households throughout California. Data collection for this project started in 2015 and will continue through 2018, with an expanding number of PEV vehicle types and households in the project. The result will be a better understanding of the role plug-in vehicles play in the context of a complete household, including the time and location of fuel and electricity use, on-road efficiency, and travel trends.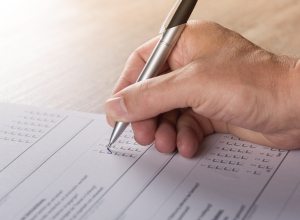 Bring a Behavioral Perspective to Key Energy and Water Research Projects
cEnergi postdoc, Angela Sanguinetti, is collaborating with the Western Cooling Efficiency Center (WCEC) and the Center for Water-Energy Efficiency (CWEE), bringing a behavioral perspective to projects involving consumer feedback on energy and water consumption. For example, with CWEE and WaterSmart, in a project funded by Department of Water Resources, Sanguinetti is investigating the impact of home water reports on not only water efficiency, but also the potential for behavioral spillover into energy efficiency. Sanguinetti is also assisting with behavioral research aspects of four WCEC projects, including consumer adoption and user research for new cattle cooling technologies; survey research to inform battery storage system design for The Sustainable City in Dubai; impact assessment for integrated demand side management retrofits in low income multifamily housing, and survey research to determine teachers' experiences and needs in terms of HVAC retrofits in K-12 schools.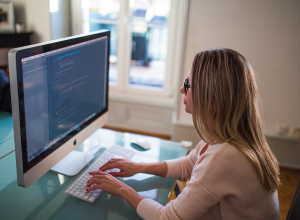 Continue PEV Market Analyses
The PH&EV Center works with a broad array of collaborators to conduct ongoing analysis of the growth of the PEV Market in the U.S. and internationally. Researchers use consumer surveys and sales data to conduct analyses. Partners for 2017 include BMW, Audi, Subaru, CEC, CARB, and ClimateWorks. This broad area of research includes international collaborations and policy briefs which will be released in 2017.