In 2015, the UC Davis Energy and Efficiency Institute, in collaboration with all of the Energy and Transportation research centers at UC Davis, launched the Senior Policy Fellowship program to increase and extend the impact of the ongoing research, education, and outreach of University faculty, staff, and students in the fields of sustainable energy, transportation, and energy efficiency. The Senior Policy Fellow, and supporting program, has provided a valuable resource for researchers working on technology development and policy analysis by advancing their efforts to inform and influence policymakers, at the local, state, and national level. The Senior Policy Fellow was supported by an informal Industry Advisory Council. The Council gave active parties in the private sector an opportunity to provide valuable feedback, and to help bring relevant research to the attention of the marketplace.
Nancy Skinner as Senior Policy Fellow
State Senator Nancy Skinner served as Senior Policy Fellow for the UC Davis energy and transportation programs from April 2015 to October 2016. Her expertise helped ensure that energy and transportation research informed and influenced policymakers at the local, state, and national level.
---
"I had a great year as Senior Policy Fellow with the Energy and Efficiency Institute. The Energy, Transportation, and Policy Institute research cluster at West Village is a vibrant community engaged in cutting edge and innovative research, with great potential for interfacing with and influencing the public and private sector."
—Nancy Skinner, former UC Davis Senior Policy Fellow on Energy and Transportation Policy
---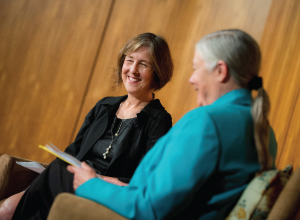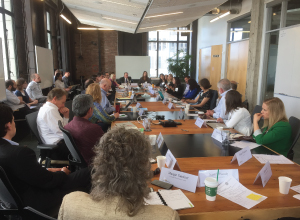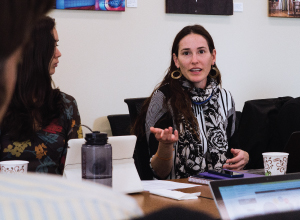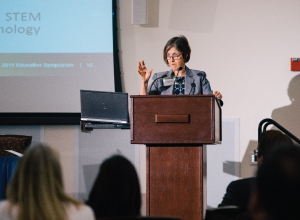 About Nancy Skinner
Elected in November 2016, State Senator Skinner represents California's 9th District. A social justice advocate, energy and climate expert, and an accomplished legislator, Skinner completed three terms in the State Assembly. In the Assembly, she served as Chair of three committees: Budget, Rules, and Natural Resources. During her time in the Assembly, Skinner authored dozens of important new laws. She is a graduate of UC Berkeley with a B.S. and an M.A.