Industry is responsible for approximately one-third of all energy consumption in the United States, more than any other sector of the economy. By evaluating energy efficiency opportunities in conjunction with demand side management opportunities, industry can minimize both cost and carbon emissions while also improving reliability and sustainability of production. While there are many opportunities for increased efficiency in industrial operations, UC Davis is well positioned to work with academic and industry partners to research, identify, develop and demonstrate promising technologies and solutions that improve industrial processes, in particular those that involve heating, cooling, and treating liquids and gases.
The Energy and Efficiency Institute (EEI) is seeking to advance an Industrial Energy Efficiency Initiative. This effort seeks to leverage university research and expertise in HVAC and building systems, water-energy engineering, food and beverage processing (specifically in wineries, breweries, dairies, and specialty products), data analytics, chemistry, and a range of engineering disciplines. EEI will engage strategic partners to advance technologies and best practices. Targeted partners will include, among others:
Leading wineries, breweries, and dairies
Food Processing Associations and Companies
Petroleum Industry, Natural Gas companies, Biorefineries
Utilities and Additional universities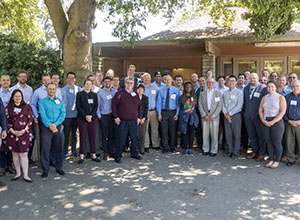 On July 31, UC Davis hosted a 1-day symposium on Industrial Energy Efficiency, which convened over 60 people, including participants from UC Davis and University of Houston, representatives from regulatory agencies, utilities, the environmental community, and relevant industry sectors. Read the Key TakeAways.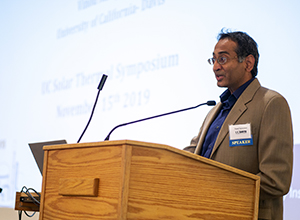 On November 15, UC Davis and UC Merced hosted a 1-day symposium on to identify solar thermal driven solutions for medium and high temperature applications. The event brought together representatives from R&D agencies, research institutions, and industry. Read a Summary of the Symposium and Key TakeAways.