UC Davis Seeks Faculty Director to Lead the Energy and Efficiency Institute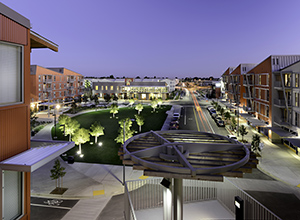 The University of California, Davis, seeks a recognized leader in energy-efficiency technologies, engineering and policy to lead the UC Davis Energy and Efficiency Institute as faculty director at the Associate or Full Professor rank. The director will hold the Chevron Chair in Energy Efficiency.
To be considered, applicants must have a Ph.D. or equivalent in a relevant energy related field, outstanding leadership and administrative experience, and an excellent record of accomplishment in teaching, research, and outreach in one or more areas of energy efficiency science, technology, and policy.  Applicants must have demonstrated skill in obtaining overhead-bearing and gift extramural funds.
Submit required materials on-line at the RECRUIT system, https://recruit.ucdavis.edu/apply/JPF02547 . Required materials include a cover letter, curriculum vitae, contact information for five to seven references, a statement of research interests, a statement of teaching interests, a Statement of Contributions to Diversity that highlights past efforts to encourage diversity, and a required authorization to release information (https://academicaffairs.ucdavis.edu/faculty-equity-and-inclusion).
The position is open until filled, but to ensure full consideration, applications should be received by March 15, 2019.
Inquiries should be directed to:
Search Committee Chair
Energy and Efficiency Institute
1605 Tilia Street, Suite 100
Davis, CA 95616
UC Davis supports family-friendly recruitments and Work-Life Program.
The University of California is committed to creating and maintaining a community dedicated to the advancement, application, and transmission of knowledge and creative endeavors through academic excellence, where all individuals who participate in University programs and activities can work and learn together in a safe and secure environment, free of violence, harassment, discrimination, exploitation, or intimidation. With this commitment, UC Davis conducts a reference check on all finalists for tenured positions.  The reference check involves contacting the administration of the applicant's previous institution(s) to ask whether there have been substantiated findings of misconduct that would violate the University's Faculty Code of Conduct. To implement this process, UC Davis requires all applicants for any open search for assistant/associate/full professor to complete, sign, and upload the form entitled "Authorization to Release Information" into RECRUIT as part of their application. If an applicant does not include the signed authorization with the application materials, the application will be considered incomplete, and as with any incomplete application, will not receive further consideration.  Although all applicants for faculty recruitments must complete the entire application, only finalists considered for positions with tenure or security of employment will be subject to reference checks.
UC Davis is an affirmative action/equal employment opportunity employer and is dedicated to recruiting a diverse faculty community.  We welcome all qualified applicants to apply, including women, minorities, individuals with disabilities and veterans.