User Experience of and Market Potential for Innovative Technologies to Improve Water and Energy Efficiency in California's Dairy Industry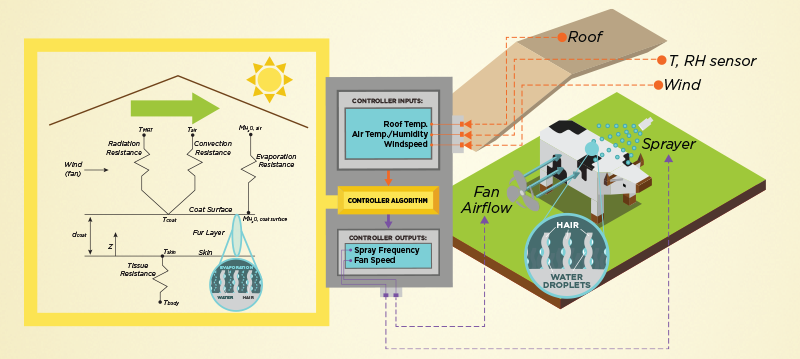 UCD researchers conducted research to support the Western Cooling Efficiency Center in its development of innovative cow cooling technologies that save water and energy. Through in-depth interviews, user experiences with the technologies evaluated were analyzed to identify relative advantages and disadvantages of the technologies from a user perspective, and identify ways to mitigate potential downsides. Towards the conclusion of the project, the Market Transformation Research Team conducted research to identify the market potential for an optimized controller that automatically adjusts fan speed and sprayer duration to save water and energy while maintaining cow health and productivity. The research estimated potential market demand and identified barriers and opportunities for widespread technology adoption. More information about the project can be found here:
https://wcec.ucdavis.edu/improving-water-and-energy-efficiency-in-californias-dairy-industry/. 
Project Partners: UCD Western Cooling Efficiency Center, UC Davis Department of Animal Science
Sponsor: California Energy Commission