Powering innovation through
research, education, and engagement.
Energy efficiency is the leading driver of CO2 and grid demand reductions.

Over the past 20 years, California's population increased by 17% and the state economy grew by 56%. But instead of going up, our energy use decreased 12% and annual CO2 emissions went down by 20%. By far the biggest cause of this is energy efficiency.
The UC Davis Energy and Efficiency Institute (EEI) is a leading university institution driving cutting-edge research and initiatives aimed at advancing sustainable energy solutions. Our institute stands at the forefront of innovative research, with specialized centers and programs dedicated to vital sectors including buildings, transportation, water, agriculture, and food production. At EEI, we believe that driving sustainable energy practices is essential for a better, cleaner future. 
Our institute is enriched by the expertise of more than 50 affiliated faculty members, each contributing unique perspectives and insights to the realm of energy and efficiency. Through collaboration and shared vision, we strive to tackle the pressing challenges facing our energy systems. 
One of the pillars of EEI is our interdisciplinary graduate program in energy systems. We provide a nurturing environment for aspiring scholars to delve into the intricacies of energy research, fostering a deep understanding of the complex interactions between technology, policy, and societal needs. Our goal is to equip the next generation of leaders with the knowledge and skills necessary to make transformational change in the energy landscape. 
We focus on addressing critical energy challenges and improving energy use through research, education, and engagement. The EEI is home to innovative research centers and programs in buildings, transportation, water, and agriculture & food production; has more than 50 affiliated faculty; and hosts an interdisciplinary graduate program in energy systems.
Energy efficiency is at the core of what we do.
The inspiration for our work comes from our roots as a land grant institution and the first university-based center in energy efficiency.


As is the case with the loading order in the State of California, energy efficiency is the first resource we look towards for achieving society's energy (and related greenhouse gas emission reduction) goals.


We recognize that energy efficiency is a critical component within the broader energy system, which is in turn, a critical system within the broader network of societal infrastructure.
The evolving energy system needs integrated solutions.
We work at the nexus between energy and many fields, leveraging UC Davis' substantial strengths in lighting, HVAC systems, buildings, water, agriculture and food-production, sustainable transportation, fuel cells & batteries, economics, life sciences, health and well-being, and human and community development.


Tackling the hardest problems requires leveraging the best resources. We connect the right expertise with key policy-makers, industry representatives, and stakeholders.


Working together, we analyze and use data, technologies, and policies to solve problems that cross systems, disciplines and scales.
Innovation matters most when it is adopted at scale.
Impact requires accounting for the perspectives and behaviors of all stakeholders who invest, deliver and benefit from energy services.


New solutions don't have to be invented here — great ideas can come from academia or anywhere – our ultimate goal is to translate them into reality.


We strive to improve investment in and access to clean, affordable energy services and develop solutions that enhance the quality of life for all, in California and beyond.


Our campus facilities and operations can provide a living laboratory for the world.
Realizing change requires a comprehensive approach to education.
We view each project as a chance to provide experiential learning for our faculty, staff, and students.


The classroom extends beyond UC Davis' walls. We seek ways to advance life-long learning (K-12, trades, leadership training, etc.) and to partner with sister educational institutions to leverage resources and reach audiences of all learning levels.


The Institute strives to export the best ideas California has to offer globally and import innovations from around the world.
Building an equitable and sustainable energy future through education and multidisciplinary research.
The Energy and Efficiency Institute's central office and several of its research centers are located in UC Davis West Village—the nation's largest planned zero net energy (ZNE) community. We are also co-located with the Institute of Transportation Studies.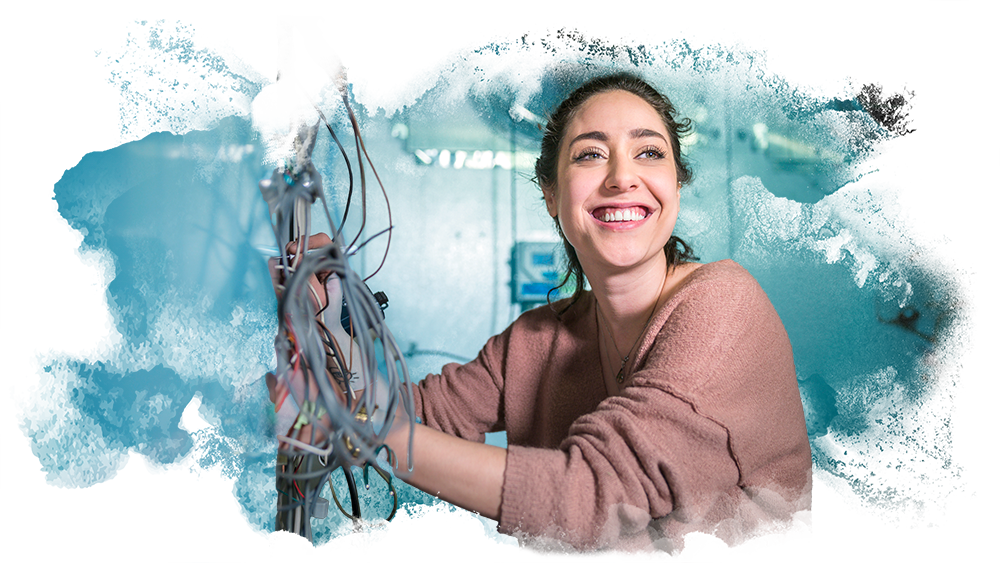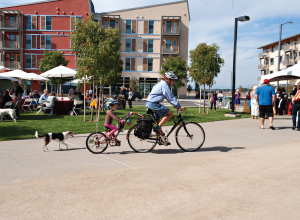 West Village is a "living laboratory" where faculty and researchers can develop, test, and evaluate technologies.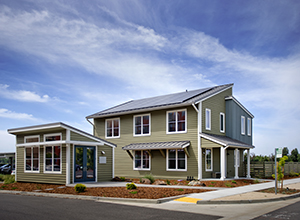 Honda, in collaboration with UC Davis and the EEI, built one of the most advanced, zero net energy smart homes. The home is located in West Village on the UC Davis campus and showcases energy efficient technology.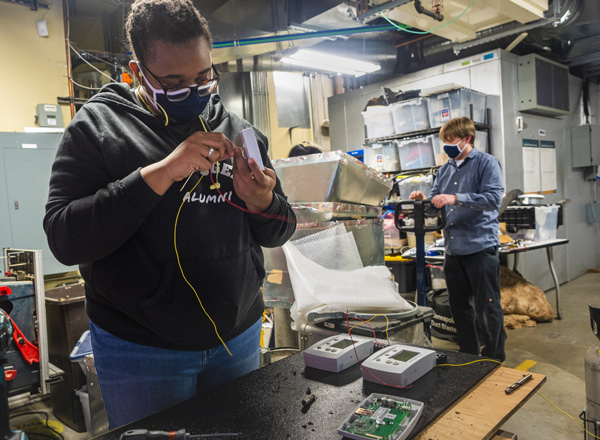 Each of the EEI's primary research centers has laboratories for research and development, prototyping, and product testing.
Diversity, Equity, and Inclusion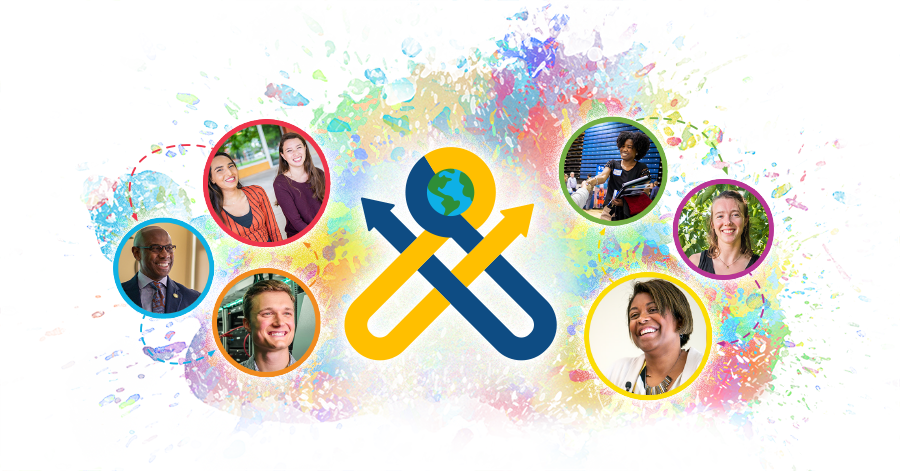 The UC Davis Energy and Efficiency Institute (EEI) is committed to addressing systemic racism and injustice in both our internal operations and external interactions while we work toward achieving our mission to accelerate the development of energy solutions. While decarbonizing the energy sector in response to climate change, it is essential to address equity and injustice issues as we transition the existing energy system and economy to a more sustainable one.
In fall 2020, EEI established a Diversity, Equity, and Inclusion (DEI) Committee consisting of faculty, staff, and student representatives to ensure we improve our operations and the impact of our research, education, and engagement programs. Fully embracing DEI will lead to better outcomes for the Institute, our community, and the clean energy transition.
The DEI Committee is working to ensure diversity, equity, and inclusion are central to all our programs, day-to day-operations, and workplace culture, including speaker recruitment; student, staff, and faculty recruitment, retention, and advancement; foundation and donor support; research programs; and communications and events.
Current DEI Committee Membership
Faculty members
Kelly Kissock, Faculty Director, Energy and Efficiency Institute
Alissa Kendall, Chair of the Energy Graduate Group
Staff member
Caton Mande, Research & Development Engineer, Western Cooling Efficiency Center
Student member
Meg Slattery, Ph.D. student, Energy Graduate Group
Ombudsperson
Keith Taylor, Assistant Economic Development Specialist, Community & Regional Development