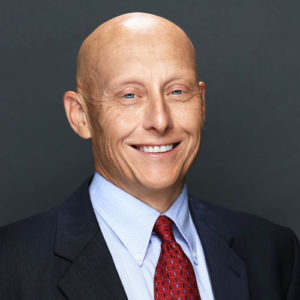 May 20, 2020–The UC Davis Energy and Efficiency Institute is pleased to announce the appointment of Dr. Kelly Kissock as its new Faculty Director. The Institute accelerates the development and commercialization of sustainable energy solutions and trains future leaders in energy. Kissock's faculty appointment is in the UC Davis Mechanical and Aerospace Engineering Department, where he will serve as a professor. He will start his new positions in July. Kissock will also hold the Chevron Endowed Chair in Energy Efficiency.
"We are thrilled to have Kelly join and lead our Institute. He is an internationally recognized leader in energy efficiency, who brings deep expertise and skills that will be invaluable to building upon UC Davis' success in these areas," said Prasant Mohapatra, Vice Chancellor for Research at UC Davis.
An Experienced Leader
"Kelly's more than 30 years of experience in building, industrial and renewable energy systems will be a great fit for our department as we continue to advance engineering through inspired teaching and collaborative research," said Cristina Davis, Chair of the Department of Mechanical and Aerospace Engineering at UC Davis. Most recently, Kissock was at the University of Dayton where he served as a professor and chair of the Mechanical and Aerospace Engineering department, director of the Renewable and Clean Energy program, and director of the Industrial Assessment Center. He also served as the director of the Ohio Lean Buildings program.
"I am honored and excited to join the Energy and Efficiency Institute," said Kelly. "Everyone in our field has been influenced by the Institute's path breaking research in water, lighting, cooling, and transportation efficiency. It is a particularly eventful time to join the Institute as California embarks on the second phase of its commitment to reduce carbon emissions 40% by 2030. The Institute and UC Davis will help lead this transition by engaging students, faculty, and partners in solving the most difficult challenges with the greatest impacts. I look forward to working with everyone on these important opportunities."
A Strong Background
Kissock has a strong record of achievement. He has published over 100 technical papers on energy systems, received over $7 million in contracts and grants to support his research, and has taught numerous graduate and undergraduate courses, as well as seminars and training sessions in the U.S. and internationally. He has received a number of awards for his teaching, scholarship, and leadership.
"We're excited to see someone with Kelly's background, who has run one of DOE's Industrial Assessment Centers for many years, holding the Chevron Endowed Chair in Energy Efficiency," said David Duffy, Senior Advisor for Carbon Reduction at Chevron and member of the Institute's Board of Advisors. "Chevron is committed to meeting the world's need for affordable, reliable and ever cleaner energy, and our partnership and investment in UC Davis will help achieve those goals."
"Kelly's expertise in both buildings and industry, coupled with his strong commitment to energy efficiency, is a perfect fit with the Institute," said Ralph Cavanagh, Energy Program Co-Director for the Natural Resources Defense Council and Chair of the Institute's Board of Advisors. "We are looking forward to welcoming Kelly to California."
Kissock received a B.S. from the University of Colorado, an M.S. from the University of Washington, and a Ph.D. from Texas A&M University. He is a registered professional engineer in the state of Ohio and is a U.S. Department of Energy certified energy expert in compressed-air and process-heating systems.
About the UC Davis Energy and Efficiency Institute
The UC Davis Energy and Efficiency Institute is a leading university program advancing energy and energy efficiency solutions. Established in 2006 with a challenge grant from the California Clean Energy Fund, the Institute has four affiliated research centers: the California Lighting Technology Center, the Western Cooling Efficiency Center, the Center for Water–Energy Efficiency, and the Plug-in Hybrid & Electric Vehicle Research Center. It also has strong public-private partnerships and collaborations with industry, government, nonprofits, and university partners. With over 50 affiliated faculty, the Institute works at the nexus between energy and many related fields, leveraging UC Davis' substantial strengths in lighting, HVAC systems, buildings, water, agriculture and food production, renewable energy, biofuels, sustainable transportation, fuel cells, batteries/energy storage, behavioral economics, life sciences, health and well-being, as well as  human and community development. The Institute is also home to one of the top energy graduate programs in the nation, providing students with the interdisciplinary training required to tackle the energy challenges of the 21st century and beyond.
Media contact
Ali Loge, UC Davis Energy and Efficiency Institute, 530-204-8865, asloge@ucdavis.edu